Ultimate Unboxing Experience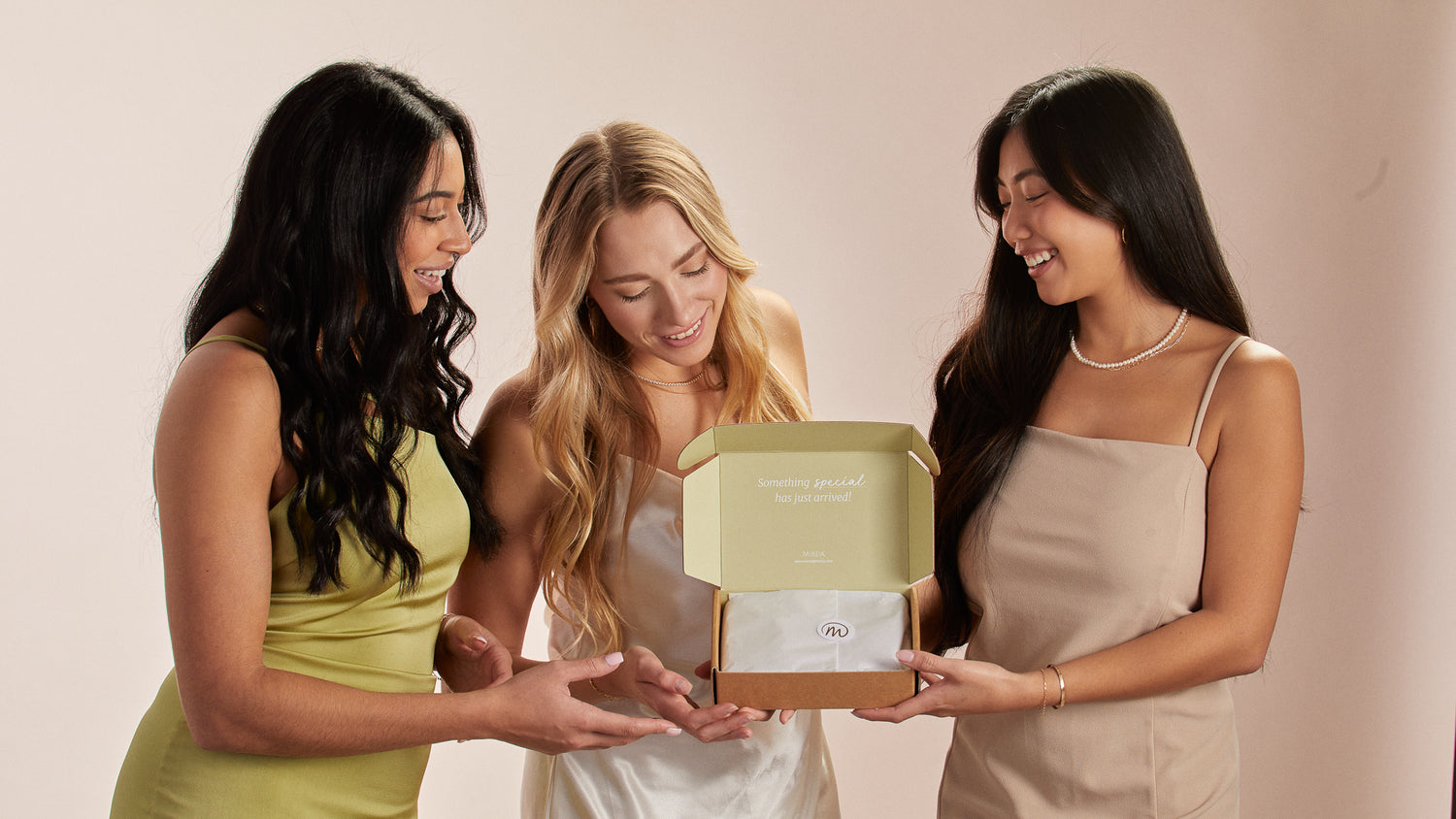 Gift-ready, everytime
Every Mireia package feels like opening a gift, even if it's a gift for yourself.
We have streamlined all of our marketing & shipping materials to generate less waste with every shipment. Our shipping, marketing, and packaging materials are made with recycled materials, are reusable, or can be further recycled.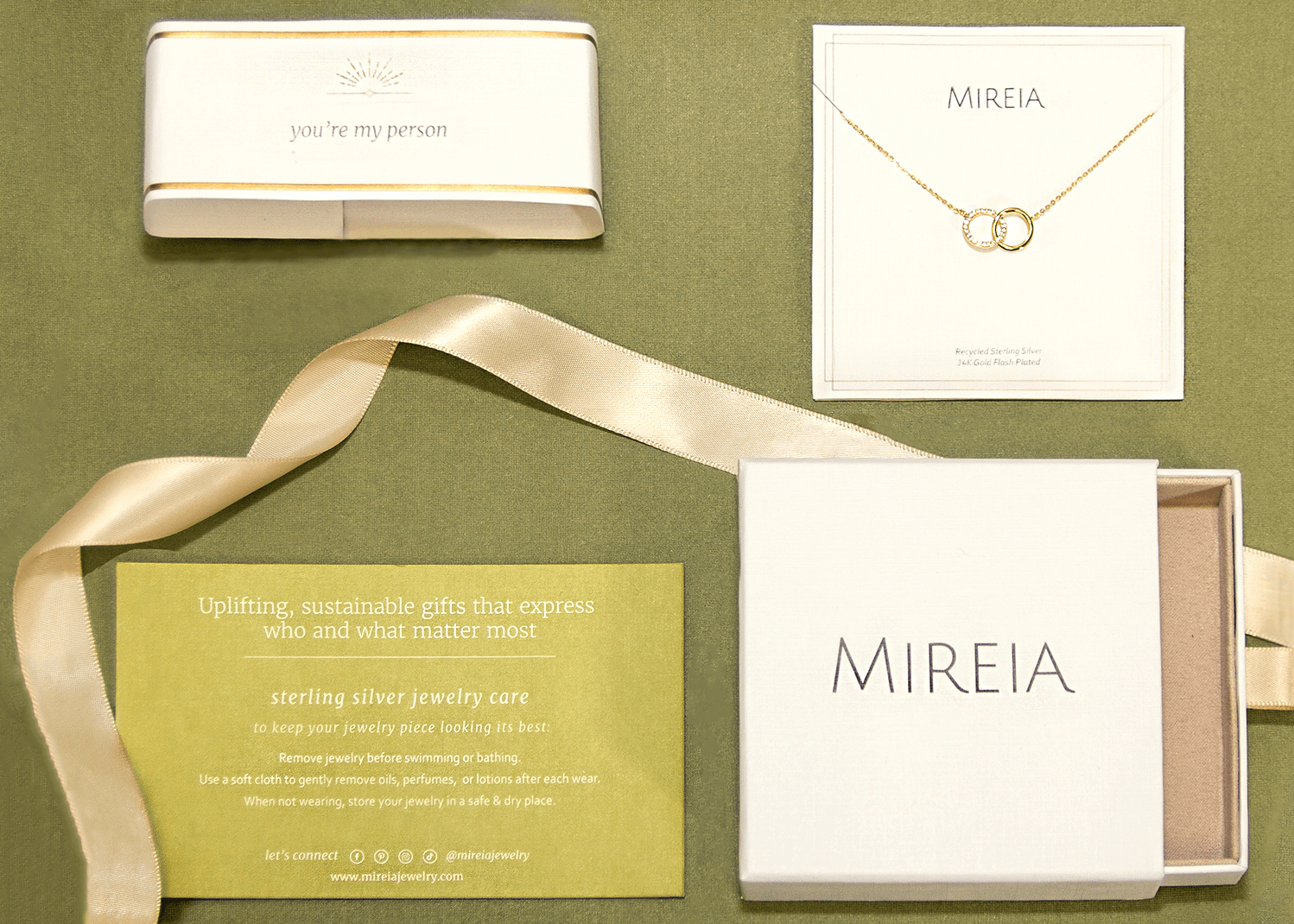 What's Included
Every piece of jewelry in our line comes on a recycled jewelry card. Each piece is then protected in a sustainable plastic bag and slipped into our recycled faux-suede-lined jewelry box.
To make our packages gift-ready, you have the option of choosing one of our signature Gift Box Bands and Mireia Gift Bag at checkout.
Quality & Sustainability

We work to be a sustainable company by using the highest-quality recycled materials in our products and packaging.

read more

Jewelry Care

With the proper care, sterling silver jewelry can last for decades. Let us help you shine bright for years to come.

read more

Our Story

Giving gifts is the perfect way to show admiration, love, and appreciation. That is what inspired us to create the ultimate jewelry gifting experience.

read more