Quality & Sustainability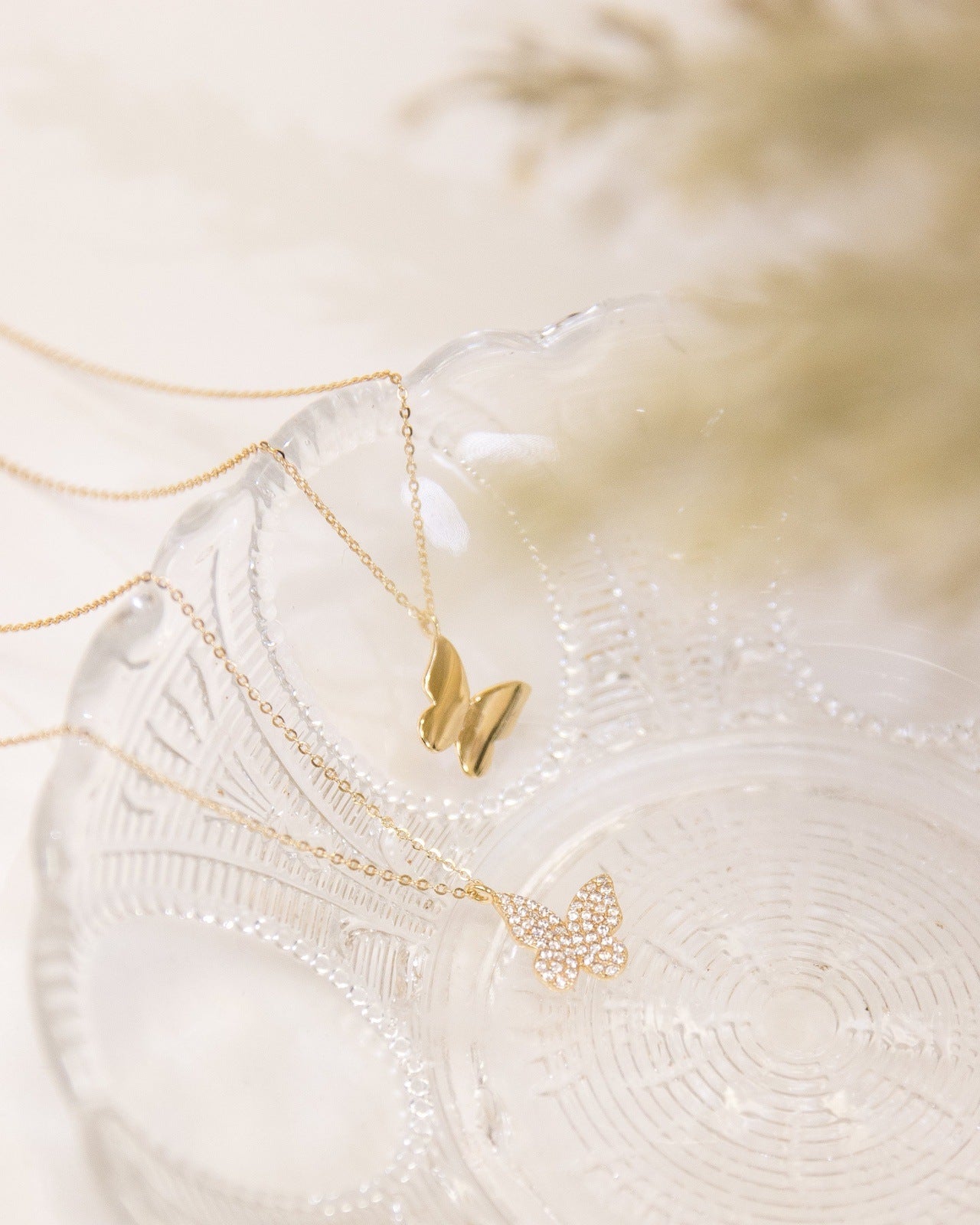 Hey Mireia! What is your jewelry made out of?

Great question! All of our jewelry is made from recycled sterling silver. Most of our styles have a 14k gold plate, where a layer of gold is bonded to the recycled sterling silver base layer. Our earring posts are also sterling silver, making them hypoallergenic and safe for everyday wear. We also finish all of our jewelry in a specialized coating that helps prevent tarnishing and discoloration.
What is demi-fine jewelry?

Demi-fine jewelry refers to jewelry made with higher-quality base metals and semi-precious stones that are plated in fine materials like gold. It's the perfect middle ground between costume jewelry and fine jewelry. Demi-fine jewelry can last much longer than costume jewelry but is a much more accessible option to traditional, fine jewelry.

We use recycled 925 sterling silver as a base metal, with only a few styles made with recycled brass. Our jewelry is then plated in a thick coating of 14k gold. This combination looks and feels like fine jewelry, without the hefty price tag.

We used AAA-quality Cubic Zirconia stones, which are a semi-precious, durable, and affordable alternative to diamonds. Our Cubic Zirconia stones are man-made and responsibly sourced.
What is Recycled Sterling Silver? Is it as durable as regular Sterling Silver?

Recycled sterling silver is precious silver extracted from recycled metal products. The silver is separated from the other metals it's mixed with, melted down, and reused to make new sterling silver products. The silver produced at the end of the process is still 92.5% pure silver, with the same quality and durability as non-recycled sterling silver. 

Just like sterling silver, recycled sterling silver can last a lifetime if cared for properly. Read More About Jewelry Care Here
What actions are you taking to be sustainable?

Besides using recycled metal for our products, we also use sustainable or recyclable materials for all of our packaging wherever possible. Our postcards, jewelry cards, gift box bands, stickers, and faux suede-lined boxes are all made with recycled materials (yes! the faux suede is also recycled!). We recommend saving your faux-suede-lined jewelry box as the perfect jewelry storage option. 

We are always consciously minimizing the amount of waste our packages may create by ensuring each item can be reused, recycled, or made sustainably. We only order small quantities of products, packaging materials, and paper marketing materials to avoid creating excess waste.
Our Story

Giving gifts is the perfect way to show admiration, love, and appreciation. That is what inspired us to create the ultimate jewelry gifting experience.

read more

Giving Back

We are committed to donating a portion of our proceeds to non-profit organizations dedicated to assisting individuals and families in need.

read more

Jewelry Care

With proper care, sterling silver jewelry can last for decades. Let us help you shine bright for years to come.

read more