Frequently Asked Questions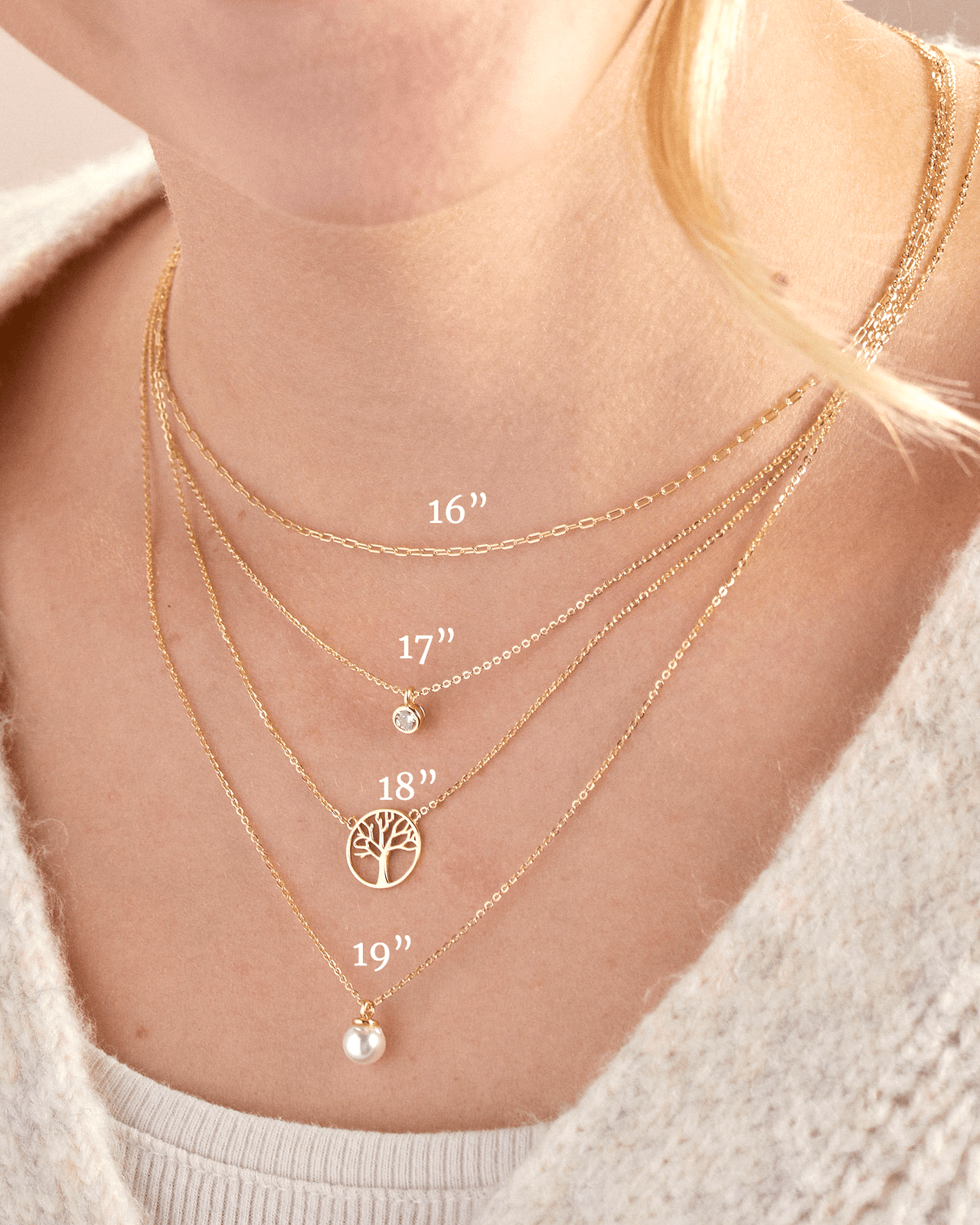 What is demi-fine jewelry?

Demi-fine jewelry refers to jewelry made with higher-quality base metals and semi-precious stones that are plated in fine materials like gold. It's the perfect middle ground between costume jewelry and fine jewelry. Demi-fine jewelry can last much longer than costume jewelry but is a much more accessible option than traditional fine jewelry.

We use recycled 925 Sterling silver as a base metal. Our jewelry is then plated in 14k gold. This combination looks and feels like fine jewelry, without the hefty price tag.

We used AAA-quality Cubic Zirconia stones, which are a semi-precious, durable, and affordable alternative to diamonds. Read more about our jewelry quality here
What is the Ultimate Unboxing Experience?

We want every Mireia package to feel like you're opening a gift; even if it's a gift for yourself.

We have designed all of our packaging & shipping materials to minimize waste and be gift-ready every time.
How do I care for my jewelry?
Jewelry Sizing Guide

The majority of our necklaces are 16" in length and equiped with a 3" extender.

Our extender has jump rings that allow each style to be worn at 16", 17", 18", and 19" in length.

Select styles of our layering chains do not have extenders. These styles come in two lengths, 16" or 18".
Returns & Exchanges

Customer satisfaction is our highest priority. We will happily work with each customer and ensure their satisfaction by reviewing each return or exchange on a case-by-case basis. To start a return or exchange, please contact customer here.

We allow free returns and exchanges within 30 days from the package delivery date. Exchanged items will be shipped within 2 business days from the receipt of the original item. Items can always be exchanged for store credit, issued on a Mireia Gift Card.

We ask that all items be returned in good condition and in all original packaging. Refunds will be paid to the original payment method, within 5 business days of when the return is received. Gift orders with a gift receipt will be refunded only on a Mireia Gift Card.

If you receive an item that is damaged or discolored, or that breaks or tarnishes please contact customer service so we can best assist you.
Shipping

All orders over $50 are eligible for free standard ground shipping which takes 5-7 business days. Orders under $50 will be subject to a $7.00 shipping cost.

Need it faster? We offer express shipping services for an additional fee. Express shipping starts at $20.00 and will arrive between 1-2 business days after fulfillment.

If you are experiencing shipping delays, lost or stolen packages, or have other questions, please contact our customer service team here.
Customer accounts, accessibility, and order assistance
Our Story

Giving gifts is the perfect way to show admiration, love, and appreciation. That is what inspired us to create the ultimate jewelry gifting experience.

read more

Giving Back

We are committed to donating a portion of our proceeds to non-profit organizations dedicated to assisting individuals and families in need.

read more

Quality & Sustainability

We work to be a sustainable company by using the highest-quality recycled materials in our products and packaging.

read more